Divorce, children who moved, proximity to jobs; there are several reasons to move to a smaller apartment than the current one. Here we will give you some tips that will help you in this process and avoid unpleasant surprises.
Any moving requires planning, there is no escape. And the condition is even more relevant when we think about how to move from one house to an apartment. Or even between apartments, from a larger one to a smaller one. It is necessary to organize it to avoid as much as possible situations that compromise this process and the day to day life at the new address. The good news is that today's post deals precisely with this subject. Check it out!
It's time to let go!!!
The rule is simple, everything that you have not used for more than a year or what does not fit in your new residence must go. Old furniture, too many chairs, stacks of used notebooks and so on. What is not useful, should not get into the moving truck. It makes all the difference to get rid of some items that only take up space. To get rid of it, look for the paths: Isn't it more useful? ? sell, make a donation or dispose of properly in the trash.
Think carefully, since the new address will be less space and you should think about all the details.
Furniture size:
The first thing you must observe is the most logical of all, the sizes of the furniture. Is the current sofa suitable for the new living room or is it too big? And the couple's wardrobe? Such situations are very common when moving to a smaller apartment, with the plan of the new apartment in hand, do your homework and take the measurements of the sofa, double bed, children's wardrobe … furniture by furniture, no exception. Avoid unpleasant surprises when arriving at the new address.
Use of spaces:
In a new smaller home, every space is essential and that's why you should make the most of it. Think about which environments can be integrated and practical solutions, such as leaning one side of the dining table against the wall, as this will ensure more space for other furniture.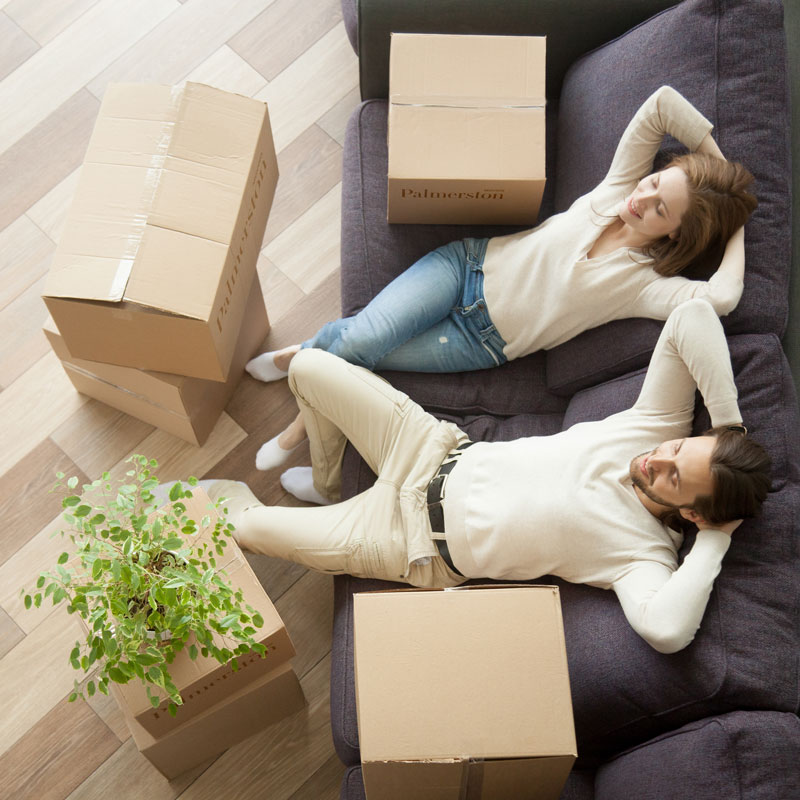 Versatile furniture:
Following our previous tip for using space it is essential to think of furniture that is versatile, that can be used for different purposes in daily life, such as side tables that turn into headboards or sideboards and work as transition benches. The important thing here is to use creativity and think smart and optimize the available spaces.
Storage
It is a great option for you to store your items until the new home is completely organized. You rent a space with a company with a storage facility, which offers you the possibility to add and remove items at any time.
Choose the right moving company
Another point that you cannot make a mistake while considering moving is hiring the right moving company that will perform the service. Specialized professionals have the necessary experience to make the move conveniently and safely, without damaging your belongings.
This is the case of Palmerston Moving, a company that always seek to offer the best service to meet the needs of the market and exceed customer expectations when it comes to residential moves, commercial moves, and various other services, in other words, you know that you can trust a team of experts who take care of all the details that involve your move. This way, the whole process flows smoothly and within the specified time, with no surprises along the way, just as you need.